Role in the Plot
Edit
Haruhi is a fun and exciting girl who loves to pretty remake. Her sister Amaya, have considered each other rivals, but get along perfectly. Amaya and Haruhi have an older brother, Jake, woh actually left the Hashimoto family after becoming a gangster. Haruhi had always thought her brother was doing something wrong, so she followed him in secret until he found out where he went. When he found out she was watching him, she forced her to join the gangters until the fact spread about she was part of the gang, because if she didn't, he would kill her. Haruhi ran away to Prism Show World Academy, where they gladly accepted her after she explained her story. Headmistress Aira put her in the same room with Erina Matsumoto
Now Haruhi has rised up higher than a lot of people, to even become second place, the first place belonging to Asuka. Haruhi also has never challenged her before. Haruhi, told her brother that she will also join his gang but will also belong to the academy she left.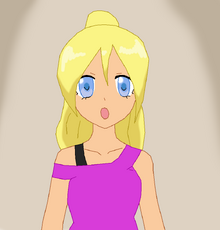 Call me a princess
If you can dream
Aladdin- Clothing
Edit
Haruhi dresses like a jasmin from disney's aladdin, when she does the prism shows
Prism Jumps
Edit
Clover Shower Duo with Chris
Aurora Trail
Sacred Swan secret with Erina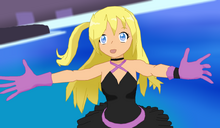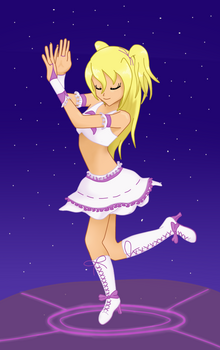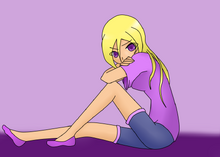 Ad blocker interference detected!
Wikia is a free-to-use site that makes money from advertising. We have a modified experience for viewers using ad blockers

Wikia is not accessible if you've made further modifications. Remove the custom ad blocker rule(s) and the page will load as expected.